Music for awakening
Meditative music with mantras, sat songs and soudhealing.  
An opportunity to get in touch with the heart and rest in the music and its message.
 Namasté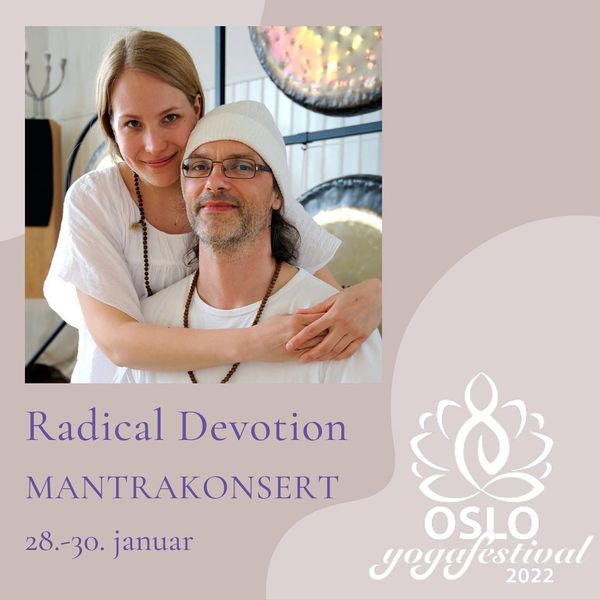 We are happy to announce that the new Radical Devotion single
Medicine Buddha Mantra now is available on all platforms.
🔵 🙏🏻
The Medicine Buddha, the King of Lapis Lazuli Light, is the master of medicine and healing. The mantra of Medicine Buddha is a very powerful method for healing and increasing healing powers both for oneself and others. Especially if you are doing healing work it helps you to be more accurate and beneficial.
When we meditate on the Medicine Buddha and chant his mantra, we identify ourselves with the absolute buddha-mind, the state which is liberated and absolutely free. By reminding the clear light of the mind we are cutting off the roots of our suffering. Medicine Buddha will protect us from disease, negative karma, harm from spirits and obstacles. It is said in the sutra that who hears the name of the Medicine Buddha will not be reborn in the lower realms of the existence.
If we chant the Medicine Buddha mantra with love and compassion it will benefit us and all other living beings.
Tayata Om Bekandze Bekandze
Maha Bekandze
Radza Samudgate Soha
Tayatha – means "like this".
Om – Signifies one's own body, speech and mind.
Bekandze Bekandze -"eliminating pain, eliminating pain". What eliminates pain is medicine. The first eliminating pain is true suffering, the second is the true cause of suffering. The medicine that eliminates pain is first the graduated path of the lower capable being, and second the graduated path of the middle capable being.
Maha Bekandze -"the great eliminating pain" is the graduated path of the higher capable being, which eliminates the subtle defilements.
So Bekandze Bekandze Maha Bekandze contains the whole path to enlightenment, the ultimate medicine.
Radza – is king.
Samudgate – ocean of goodness.
Soha – to establish the foundation in the heart, the blessing, the devotion from which the realization comes.
Trond Erland Sigvartsen: vocal, guitars, bassguitar, synths and production.
Linda Grahn: vocals
Gui Mendonça: tablas
Tord Helsingeng: kalimba
Download Medicine Buddha Mantra for free today!
Medicine Buddha Mantra
Radical Devotion
Tayata Om Bekandze Bekandze Maha Bekandze Radza Samudgate Soha
Read more…
28.-30. January 2022: Celebration and recovery A wide program with fantastic teachers and inspiring speakers. Radical Devotion mantra concert Saturday the 29th 7pm - 8.30pm
The profit from the Oslo Yoga Festival will also this year go to the Dream School in Bangalore.
I am
I am, when we don´t add anything to it.           
Not I am this nor I am that. 
Just resting in the Being of I am.
Radical Devotion live at the international yoga day 2020. Hamardomen is the ruins of a medieval church that has received a glass superstructure. A magically beautiful place with such a long history. Hamardomen is very well situated overlooking Mjøsa, Norway's largest lake.
New Single! Namah Shivaya Namah Om